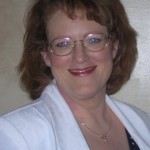 Terri Anderson Wilber is a facilitator, corporate trainer, consultant and coach.  She calls herself an "Implementation and Manifestation Specialist."   She is passionate about the personal & professional growth industry and ensures her clients are advantaged by her 15+ years of knowledge and experience in that arena, supporting them in implementing an action plan toward a goal/dream and then manifesting that goal/dream.
Case in point, Terri is now a #1 Best Selling author of Your Dream Machine, a compliation of stories about using your best and brightest tool, your mind, to create your dreams.  This book is tangible evidence of what happens when she sets her sights on any goal.  She has two other books in the publication process. Signposts from the Universe – Clues to Life's Lessons You're Speeding Right By is an anecdotal look at those messages we all get from the Universe and whether we choose to listen.  Her children's book, titled The Land of And, shows children that they don't always have to choose—everything is possible
Terri has facilitated leadership programs for many organizations as well as coached successful leaders to new heights.  She works with clients individually or in a group setting to support them in achieving their goals and dreams.  Terri relies on tools from a broad scope of training, such as NLP (Neuro Linguistic Programming), Hypnotherapy, Logosynthesis and PSYCH-K , as well as other modalities.
Terri has owned and operated several successful businesses in the Denver metro area since 1992.  Currently she owns two businesses in the event services industry – full service event planning and event décor.  Her award-winning work is recognized internationally and has been featured in multiple issues of industry magazines.
Giving back is a crucial element to Terri.  She sits on the executive board of directors for the non-profit charity, True North Grove, whose mission is to provide education, awareness and resources to end homelessness.
Terri is happily married to Ray, her high school sweetheart and together they will celebrate their twenty-seventh anniversary in spring of 2013.  Both Terri and Ray are avid poker players so be cautious about sitting at a poker table with them if you plan to hang on to your money!  Other hobbies and interests for Terri include writing, floral design, crafts, cooking and travel.